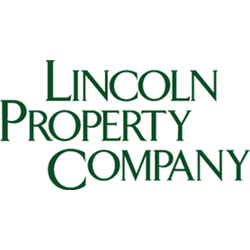 Lincoln Property Company
Application Support Analyst
Dallas, TX
Requisition Post Information* : Posted Date2 weeks ago(6/25/2021 3:07 PM)
Requisition ID2021-11142Location : LocationUS-TX-DallasPosition Type (Portal Searching)Regular Full-TimeLocation : NameNational Information & Technology
Overview
Join a team with over 50 years of success in the real estate industry! Lincoln Property Company is currently hiring for an Application Support Analyst to support a national footprint of property managers (clients), responding to incoming client questions and requests regarding Lincoln Property Companys Property Management systems, including Yardi 7s, Rent Caf/CRM, Payscan, Yardi 6, OneSite, and Entrata. We are looking for an enthusiastic person who enjoys being hands-on and helping fellow employees. We need a subject matter expert to serve as our in-house IT Analyst in a long-term position. The incumbent of this role will maintain all aspects of the customer relationship, assisting clients in various technical and data service via phone / emails. Does this sound like you? Join us!
Founded in 1965, Lincoln Property Company is one of the largest and most diversified property management companies in the United States. Lincoln maintains a presence in more than 200 cities in the U.S. and 10 countries throughout Europe. Our mission is to be a company for people, a company about people.
Responsibilities
Primary role is to work with Lincolns property management personnel to assist them questions or problems they have with Lincolns Property Management Systems Yardi 7s, Rent Caf/CRM, Payscan, Yardi 6, OneSite, and Entrata:
Investigating system or data problems and taking corrective action in the system
Testing new releases of Yardi and Entrata
Performing data conversions for new property acquisitions
Analyzing recurring problems to determine root cause and create requirements for system changes to address the problem
Qualifications
Bachelor's Degree a plus, preferably in Information Technology,Business, or Real Estate.
Help Desk Ticket Troubleshooting, Customer Service Skills, On-site experience desired but not required.
Required Skills:
Working knowledge of the following systems: Yardi 7s, Rent Caf/CRM, Payscan, Yardi 6, OneSite, and Entrata
Property Management experience (Business Manager, Assistant Manager/ Bookkeeper)
Excellent communication, verbal & written skills
Basic PC skills
Working knowledge of Excel, PowerPoint, and Word
Benefits
Lincoln Property Company offers competitive pay, a benefits package that includes health, dental, vision and 401(k) and opportunities for career development and advancement.
74714246
74714246