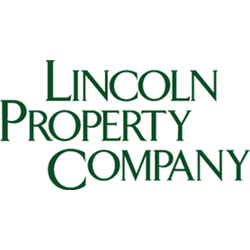 Lincoln Property Company
Housing Coordinator
San Diego, CA
Requisition Post Information* : Posted Date2 weeks ago(6/24/2021 5:06 PM)
Requisition ID2021-11126Location : LocationUS-CA-San DiegoPosition Type (Portal Searching)Regular Full-TimeLocation : NameSDFH Housing Office
Overview
Lincoln Military Housing A company for Growth and Opportunity!
Lincoln Military Housing was formed in 2001 through a Department of Defense contract with parent company Lincoln Property Company. Our mission has always been to increase the quality of military housing for our nation's service men and women. Lincoln Military Housing now provides more than 36,000 family homes for military members across the US. Our Team Members are passionate about the work they do and take pride in our mission of providing our military families with exemplary service in a quality home environment.
When you join Lincoln Military Housing, you will be working along side a team of talented and passionate individuals with unparalleled opportunities for personal and professional development and career growth. Every day with Lincoln Military Housing, you have the opportunity to make a difference in the lives of our service members and their families by demonstrating our core values of INTEGRITY, COMMUNICATION, EMPOWERMENT, RESPECT, BALANCE, and COMMITMENT. We take pride in serving those who serve us.
Responsibilities
A Day in the Life of a Housing Coordinator:
As a Housing Coordinator for Lincoln Military Housing, you will be responsible for providing customer service for all prospective and current residents within a multi-family residential community. You will monitor the housing wait-list and assign quality homes to future and current residents. Your role requires effective customer service skills, the ability to work efficiently and effectively and deliver on our mission of providing exemplary service according to Lincoln Military Housings quality service and customer satisfaction standards.
Your Responsibilities include, but not limited to:
Manage the referral wait-list for future and current residents and lease homes.
Assists prospective residents with information regarding homes within the community.
Prepares documents for residents as part of the move in process.
Ensures all lease paperwork is completed and entered into the system and forward to the assigned housing community.
Assist residents with housing questions regarding the move-in process and Basic Allowance for Housing.
Prepare daily reports for projected availability (i.e. move-in/move-outs, waterfall, promotions, etc.).
Run reconciliation reports for discrepancies and adjust ledgers.
Works in conjunction with Government Housing and future residents to ensure information on housing applications is accurate.
Responsible for ensuring services rendered to residents have been completed according to Lincoln Military Housing Standards and meet residents satisfaction.
Promotes positive resident relations by ensuring resident concerns and requests are responded to on a timely basis to ensure resident satisfaction.
Qualifications
What You Need For Success:
Position requires 6 months of residential property management or customer service role preferred.
Proficiency in personal computer skills, keyboard, search, email correspondence, math, Microsoft Office, including Word, Excel, and other software applications preferred (i.e. Yardi).
Effective communication and interaction with customers, management, co-workers; sufficient to exchange or convey information and to give and receive work direction.
Ability to work in a fast-paced environment, multi-task, prioritize and complete assigned duties to ensure operational objectives are achieved.
Must possess a positive and professional demeanor in all interactions, under all circumstances.
Ability to travel to other regional locations for work, training, meetings and other work-related activities.
What We Provide You:
Lincoln offers a wide range of insurance options, programs, and benefits that let you and your family be healthy and plan for the future. Our benefits take into consideration everything from career development to family matters, health and wellness, and we are committed to doing everything we can to offer you quality benefits and coverage. In addition, we offer competitive compensation and generous paid time off.
74716731
74716731