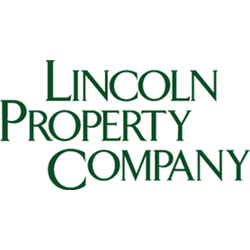 Lincoln Property Company
Maintenance Technician II
Tacoma, WA
Requisition Post Information* : Posted Date4 weeks ago(6/11/2021 2:20 PM)
Requisition ID2021-10875Location : LocationUS-WA-Joint Base Lewis McChordPosition Type (Portal Searching)Regular Full-TimeLocation : NameDiscovery Village
Overview
Lincoln Military Housing A company for Growth and Opportunity!
Lincoln Military Housing was formed in 2001 through a Department of Defense contract with parent company Lincoln Property Company. Our mission has always been to increase the quality of military housing for our nation's service men and women. Lincoln Military Housing now provides more than 36,000 family homes for military members across the US. Our Team Members are passionate about the work they do and take pride in our mission of providing our military families with exemplary service in a quality home environment.
When you join Lincoln Military Housing, you will be working along side a team of talented and passionate individuals with unparalleled opportunities for personal and professional development and career growth. Every day with Lincoln Military Housing, you have the opportunity to make a difference in the lives of our service members and their families by demonstrating our core values of INTEGRITY, COMMUNICATION, EMPOWERMENT, RESPECT, BALANCE, and COMMITMENT. We take pride in serving those who serve us.
NOW OFFERING A $2,000 NEW HIRE BONUS
LIMITED TIME ONLY
At Lincoln Military Housing, we have a special motto: Every mission begins at home. But to make this a reality, it requires great people to craft amazing communities for our nations military families.
We are on the lookout for new team members, and to help in that mission, we are offering new hire bonuses of up to $2,000. If you get hired, you will get an extra $500 after 30 days of employment, another $500 after 60 days and $1,000 after 6 months.
Responsibilities
A Day in the Life of a Service Technician II (Maintenance Technician II):
As a Lincoln Military Housing Service Technician II, you will perform general and specialized maintenance and repairs in a multi-family residential community. You will operate building systems and related equipment and tools to complete tasks to Lincoln Military Housings quality standards. Your role requires the ability to effectively communicate, perform quality work in a safe manner, and deliver on our mission of providing exemplary service in accordance with Lincoln Military Housings quality customer satisfaction standards.
A Maintenance Technician's Responsibilities include, but not limited to:
Troubleshoot and perform routine maintenance, installation and repairs on a variety of building systems and appliances, including, plumbing, HVAC, painting, carpentry, appliance repair and electrical.
Apply proficient skills in two or more of the following trades: electrical, carpentry, plumbing, HVAC, painting, appliance repair, etc. to ensure quality maintained homes and community.
Perform installations, service repairs, and preventative maintenance tasks, in homes, common areas, grounds and community.
Complete resident-requested repairs and services within the required time frame (24 hours).
Complete all assigned maintenance work on vacant homes within LMH standards.
Perform On-call service requests and emergency calls.
Participate in routine inspections (including QC, move in, preventative maintenance, machinery, appliance, etc.).
Perform general maintenance and cleaning of common areas, maintenance shop, trash removal, and snow removal (if applicable).
Maintain and update all assigned service requests using Yardi Mobile until assignment is completed and closed.
Report any maintenance concerns for repairs on homes, community and/or common areas to supervisor.
Demonstrate the appropriate and safe use of standard hand and power tools, equipment and machinery.
Participate in and attends various department or regional meetings, resident or community events, seminars, and other work-related events.
Comply with all OSHA safety regulations, local applicable laws regarding health, safety or environment and LMH Standard Operating Procedures and Policies.
Understand and follow safe work practices for all trades, including but not limited to: Lockout Tag-out, Confined Space Entry, use of hazardous chemicals, use of Personal Protective Equipment, Ladder Safety, and working from Elevated Surfaces.
Qualifications
What A Maintenance Technician Needs for Success:
Two or more years related experience required.
Intermediate level understanding and experience in the following basic trades: electrical, carpentry, plumbing, HVAC, painting, carpet care, appliance repair.
Certifications preferred HVAC and EPA.
Communication and effective interaction with co-workers, managers, vendors or residents sufficient to exchange or convey information and to give and receive work direction.
Advanced skills regarding the operation of small hand and electrical tools, basic electrical, carpentry, painting and small machinery repair.
Extensive knowledge of appliances.
Basic computer skills (able to operate mobile device, PC).
Ability to operate a motor vehicle (valid license required).
Must be available for regular on-call work assignments/emergency calls, work scheduled off-hours and emergency overtime as required.
Ability to operate a motor vehicle (valid license required).
May require use of a personal or company vehicle, or electrical cart.
Ability to travel to other regional locations for work, training, meetings and other work-related activities.
Ability to independently lift/carry supplies or equipment up to 65 lbs.
What We Provide You:
Lincoln offers a wide range of insurance options and benefit programs. Our benefits take into consideration everything from career development to family matters, health and wellness, and we are committed to doing everything we can to offer you quality benefits and healthcare coverage. In addition, we offer competitive compensation and generous paid time off.
67539706
67539706