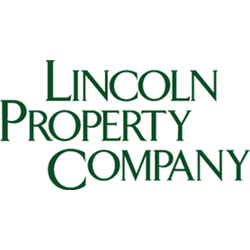 Lincoln Property Company
Service Coordinator
Oceanside, CA
Requisition Post Information* : Posted Date2 weeks ago(6/23/2021 9:30 PM)
Requisition ID2021-11110Location : LocationUS-CA-OceansidePosition Type (Portal Searching)Regular Full-TimeLocation : NameWire Mountain II
Overview
Lincoln Military Housing A company for Growth and Opportunity!
Lincoln Military Housing was formed in 2001 through a Department of Defense contract with parent company Lincoln Property Company. Our mission has always been to increase the quality of military housing for our nation's service men and women. Lincoln Military Housing now provides more than 36,000 family homes for military members across the US. Our Team Members are passionate about the work they do and take pride in our mission of providing our military families with exemplary service in a quality home environment.
When you join Lincoln Military Housing, you will be working along side a team of talented and passionate individuals with unparalleled opportunities for personal and professional development and career growth. Every day with Lincoln Military Housing, you have the opportunity to make a difference in the lives of our service members and their families by demonstrating our core values of INTEGRITY, COMMUNICATION, EMPOWERMENT, RESPECT, BALANCE, and COMMITMENT. We take pride in serving those who serve us.
Responsibilities
A Day in the Life of a Service Coordinator:
As a Lincoln Military Housing Service Coordinator, you will assist with the resident move in/out process of a multi-family residential community. Your role includes heavy customer service interaction and the ability to effectively schedule maintenance work including the work of vendors and contractors, ensuring that all service requests and work orders are completed in a timely manner. Your role requires the ability to work efficiently as well as being able to effectively communicate and deliver on our mission of providing exemplary service according to Lincoln Military Housings quality service and customer satisfaction standards
Your Responsibilities include, but not limited to:
Schedules and conducts home inspections as it relates to the move in/out process, including pre-move in, move out, and final inspections.
Assists with the ordering and scheduling of vendor services.
Maintains and monitors make-ready boards to ensure work is accurately distributed and meets completion time lines.
Works in conjunction with maintenance team to ensure service requests are assigned and scheduled appropriately and completed in a timely manner.
Provides residents with any charges related to move out/final inspection results.
Creates purchase orders for all vendor maintenance services and products (i.e. paint, flooring, etc.).
Generates work orders for make readies and other maintenance service requests.
Assists with the closing of work orders/tickets once work is completed.
Schedules and monitors water intrusion which includes communicating to residents, follow up and 3-day notices.
Resident follow-up after services are rendered/completed.
Promotes positive resident relations by ensuring resident concerns and requests are responded to on a timely basis to ensure resident satisfaction.
Address and follow up on customer service concerns from Satisfacts survey.
Assists with maintaining systems and logs (Keytrak, pest control, vendor/product logs, etc.).
Performs various administrative and computer tasks, email communications, input of information/data into various software and information systems (Payscan, Yardi, and other company-related systems).
Assists with the distribution of correspondence/notices (3-day notices, move out charges, water intrusion, other important resident notices that pertain to maintenance services, etc.).
Participates in property walks/inspections (grounds, common areas, parking lots, community rooms, make-readies, quality control, etc.) to ensure community is well maintained according to LMHs quality standards.
Qualifications
What You Need for Success:
1-2 years experience in residential property management or customer service role preferred.
Prior work with vendors or ordering services (appliances, plumbing, electrical) preferred.
Proficiency in personal computer skills, keyboard, internet search, email correspondence, math, Microsoft Office, including Word, Excel, and other software applications preferred (i.e. Yardi, Payscan).
Effective communication and interaction with customers, vendors, management, co-workers, sufficient to exchange or convey information and to give and receive work direction.
Strong service and interpersonal skills.
Ability to work in a fast-paced environment, multi-task, prioritize and complete assigned duties to ensure operational objectives are achieved.
Must possess a positive and professional demeanor in all interactions, under all circumstances.
Ability to operate a motor vehicle (valid license required).
Must be available to work a flexible schedule, including weekends, off-hours, and emergencies as required.
Knowledge of OSHA laws and regulations.
Ability to travel to other regional locations for work, training, meetings and other work-related activities.
May require use of a personal/company vehicle or electrical cart.
Must be able to meet the performance standards of this position and comply with policies, rules and procedures of the company, including those set out in the Employee Handbook or otherwise communicated (verbally or in writing) to employees.
What We Provide You:
Lincoln offers a wide range of insurance options and benefit programs. Our benefits take into consideration everything from career development to family matters, health and wellness, and we are committed to doing everything we can to offer you quality benefits and healthcare coverage. In addition, we offer competitive compensation and generous paid time off.
74713080
74713080